#GivingTuesdayNow is a global day of giving and unity that will take place on May 5th, 2020, as an emergency response to the unprecedented need caused by COVID-19.
COVID-19 has had a profound impact on Almost Home's fundraising efforts. Fundraising that our non-profit rescue relies on to stay in operation. Please help us keep our doors open. You can make a difference!
Please consider making a donation to help us get through these difficult times and help the animals in need. Any dollar amount will help.
Two ways to donate:
1. Paypal  (You do not need a PayPal account to donate)
Click here or the banner below.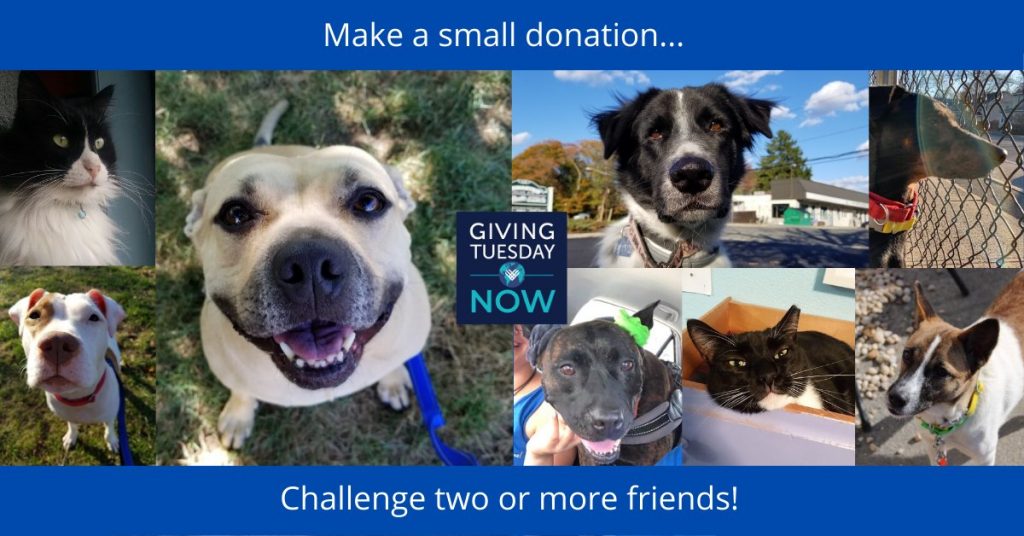 Frequently Asked Questions
Can I make a gift before May 5? 
Yes! You don't have to wait until #GivingTuesdayNow to help homeless pets.  Your donation will be included in the total amount for #GivingTuesdayNow.
Why should I make a gift on #GivingTuesdayNow? 
Your gift can help Almost Home Animal Rescue continue their life-saving work as we recover from the impact of COVID-19.   Your donation to help where it is need is needed most will help Almost Home continue our community outreach programs and saving homeless dogs and cats.
Is my gift tax-deductible? 
Yes!  Almost Home Animal Rescue is a registered 501(c)(3).  Any donation made at any time where no goods or services are provided is tax-deductible.
How will my gift be used? 
Your gift will be used where Almost Home needs it most – rescuing animals and providing community support for those who are in financial distress and cannot afford to feed or care for their pets.
How else can I help Almost Home in addition to a donation?
Invite your friends, family and colleagues to make a gift to AH
Share our #GivingTuesdayNow message on social media – the more shares, likes and tweets we have, the more money we raise – the more animals we help!
Make a short selfie-video letting others know why you support Almost home and share it on social media.
Can I make a recurring gift on #GivingTuesdayNow? 
Donors could start recurring gifts on #GivingTuesdayNow by selecting "Make this a monthly donation" when they make their gift online at www.almosthomeli.org