Cat Project
Almost Home recently received a phone call from a man who was in need of help. He had a cat who had arrived in his yard in the winter. He began feeding her and discovered she had given birth to a litter of kittens under his shed.
Almost Home receives many phone calls similar to this one, but there were certain characteristics that warranted Almost Home to step up and help. Dianna (a dedicated volunteer at Almost Home) took on the case. The man was allergic to cats and unfamiliar with how to handle them. He was willing to donate money but a very important factor was that he was willing to allow the mamma to continue to reside in his yard after her spay.
The case seemed easy enough, but in time it proved to be larger than anyone anticipated. 8 cats have been trapped so far and there are still more.

We at Almost Home, never give up. No matter what the case we always see it to completion.
All the cats need to be tested, vaccinated, spay or neutered and those that are feral will be released to a farm that Almost Home has a relationship with. Cats that are adoptable will be welcomed into Almost Home's cattery to find forever homes.
This challenging effort will take time, and money. We are asking for donations to this case- any help will be appreciated.
Please help if you can. Every penny makes a difference!

*Add in the notes section in paypal "Dianna Cat Project"
————————-
Donation Item Of The Month: Seresto Dog Collars (Over 18lbs)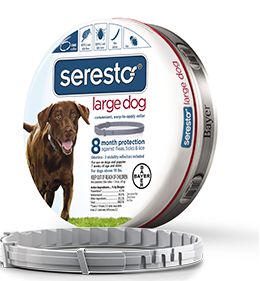 Purchase off of our wish list or donate directly!
Wish List: http://a.co/0CPigBB
Become a Member, There are so many ways to make a difference. Almost Home welcomes new volunteers at all times. Fill out our volunteer form today!
Ways to donate:
Donate Directly
Donate your time
Attend an Event
Purchase from our participating sponsors ( We receive a donation for each purchase!)
Purchase from our wishlist
Sponsor a pet
Planned Giving
AND SO MANY OTHER WAYS TO HELP! Details Below!
Become a member of the Almost Home family by pledging a nominal monthly amount through Paypal and a credit card. Your generosity will guarantee our ability to rescue animals in need and ensure food and medical care during their stay with their foster families. Every donation will provide much-needed food, doghouses, straw, and medical for animals in low-income areas across Long Island.
​
The quickest way to make a difference with Almost Home is to Donate to our not-for-profit organization. Your donation instantly gets used to help our animals in need. Any amount is greatly appreciated. Thank You!
Donate Directly
There are many ways that you can make a donation: Cash, Check, Credit Card, Money Order, Paypal, GoFundMe. Your donation will help us continue our Mission to helping animals and assisting families in need. Checks and Money Orders can be made out to Almost Home Animal Rescue, Inc.
Donate Your Time
Volunteers are always needed. We encourage enthusiastic animal lovers to help us with adoption events, transporting animals for spay/neuter surgeries, Training Wheels outings, and Foster Homes. Click here to fill out an online Volunteer Application.
Attend An Event
Almost Home events are a fun and rewarding way to contribute to the success of our cause. Check out our upcoming events and be sure to invite your family and friends!
Purchase From Our Sponsors
Our sponsors are great! They help provide resources to keep food in our bowls and toys for our pets to play with. Many of them are even generous to offer donations to our cause for business referrals. Check out our sponsors page today. Your purchases will help local animals in need!
Purchase From Our Wishlist
Our wishlist helps pets get the help, supplies and shelter they need. Browse our wishlist today and purchase an item to show one of our pets love and compassion!
Link: http://a.co/5OWZup3
Sponsor A Pet
Your donation goes toward the care of a dog/cat that we have available for adoption. You can choose the dog/cat that you wish to sponsor with a monthly donation of $30.
Planned Giving
A bequest to Almost Home will ensure the gift of life for abused and abandoned animals. Please include the work of Almost Home in your will. A convenient way to donate is through our Paypal button:
​
There are many other options for planned giving. They can provide you with tax benefits while they help the animals. Through a planned gift, you may be able to increase your current income or provide additional retirement income, while reducing income tax and estate taxes. Some types of gifts virtually eliminate estate taxes, while others greatly reduce the amount of tax you are responsible for during your lifetime. It is important to explore your options so that both you and the animals receive the full benefit of any considered gift. Almost Home will be happy to discuss opportunities with you at your convenience.
Some options include:
Bequests through your will
Charitable Gift Annuities: Provide numerous tax benefits to you, and you are guaranteed income for the rest of your life
Life Insurance Gifts: Make Best Friends Animal Sanctuary the owner and beneficiary of a life insurance policy
Retirement Plans: Donate your interest in an IRA or other qualified savings plan
​
If you are considering a gift or would like more information, please email us at support@almosthomeli.org or to contact us by phone, please call (631)627-3665.
The Tax Identification Number (TIN) for Almost Home Animal Rescue & Adoption Inc. is 26-0597616.
Note: Almost Home representatives can help you in your planned giving and bequests, but we strongly encourage you to consult with an attorney or other expert of your choice.
Other Ways To Help
Food Drives
Organize a food drive and all the food you collect is delivered to families in our Training Wheels® Program.
Coins For Canines
Kids collect coins and donate the proceeds. Their class will receive a thank you letter and a visit from one of our Humane Educators and an animal that we have for adoption.
Sponsor A Training Wheels® Dog
Your donation goes toward the care of a Training Wheels® dog with a monthly donation of $35. Over 130 homes are visited each month, and there are many you can help.
Sponsor A Spay
Your donation of $35 goes toward the spay/neuter of a Training Wheels® dog. We typically book anywhere from 3-10 a month!