Dog Days of Summer Raffle has been extended until the end of August!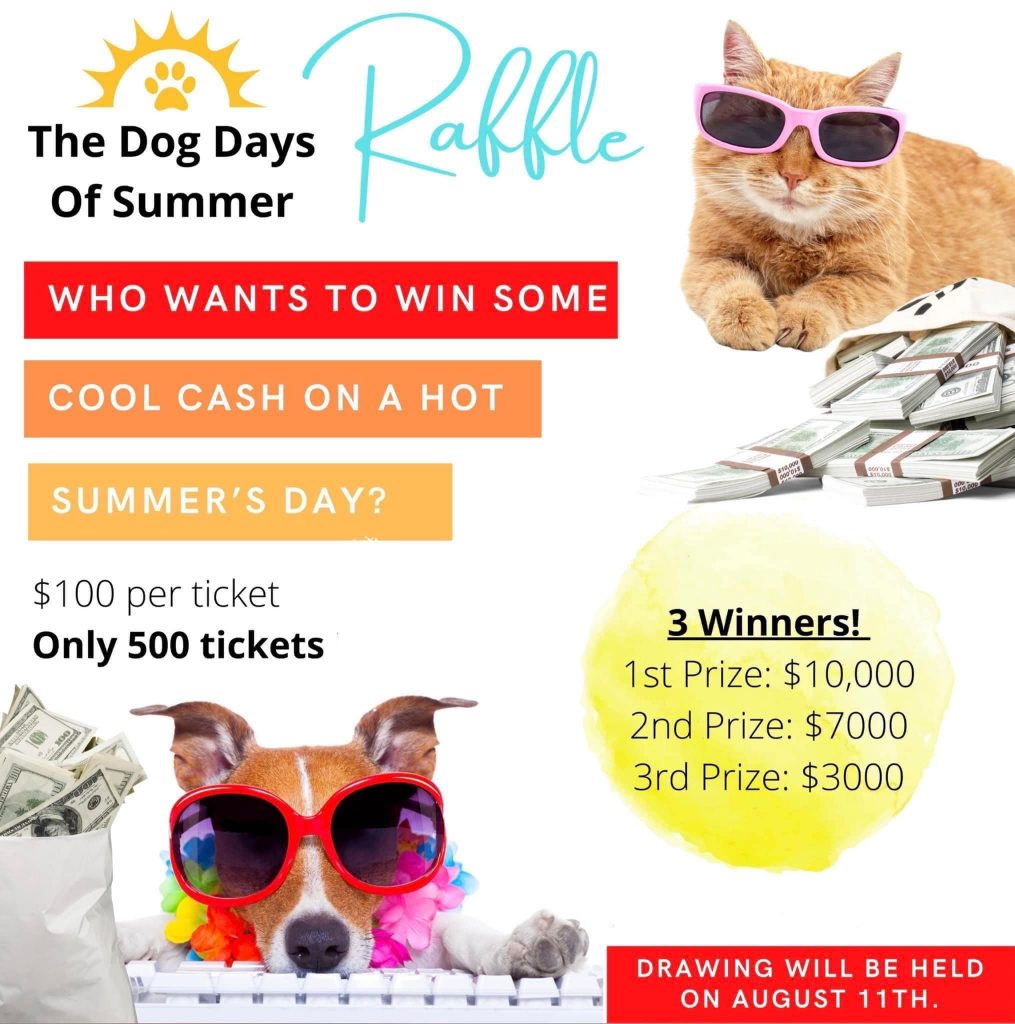 There will be 500 tickets sold, there will be 3 cash prizes, and there will be many more lives saved with the proceeds from this raffle! Please consider donating to a great cause. Your donation will give you a chance to win as follows:
Each ticket will give you one chance to win one of three prizes:
1st prize:$10,000
2nd prize: $7,000
3rd prize: $3,000
The more tickets you buy, the more chances to win!!!
Buy one ticket for a chance to win up to $10,000.
Buy two tickets for a chance to win up to $17,000.
Buy three tickets for a chance to win up to $20,000.
When purchasing a ticket, make sure your email is viewable to us so we can send you a copy of your ticket.
Three ways to purchase a ticket:
1. Go to our Venmo @almosthomeli (last digits 9748). Send a donation of $100 and leave a
in the comments
2. Click the "Donate" button on our website. Send a donation of $100 and leave a
in the comments
3. If you would like to purchase a ticket in person, please email us at
support@almosthomeli.org
and we will let you know the best time to come down to the rescue to get your ticket. $100 donation cash or check.
—————————————-
Fishing and Fundraising
Saturday, August 20th at 12 PM
$50/Adult and $40/Child
Your ticket will include : a 4-hour fishing trip, a fishing rod for the day, all bait and tackle associated with fishing. We provide buckets for your catch. There is no need to know how to fish, our experienced mates will help you bait up, use the rod and help you catch your fish. If you choose to keep your catch the crew will even clean them for you and put them in a baggie for you to take home and cook for dinner. There is Adirondack chairs on the upper deck for you to relax in as well as music, sight seeing and the good company of Goose and Albacore our hard working "boat dogs" that will be there to give kisses and receive all the love.  For more information, or to buy tickets: click here.
—————————————-

—————————————-
BarkBox Partnership!

Want to lend a paw? When you use the below URL  on any 6- or 12-month BarkBox subscription, they'll donate $25 to us, and you'll get your first box for 50% off!

BarkBox is a monthly delivery of the original dog toys and all-natural treats, sure to make your pup flip out with joy. To get started, visit: www.barkbox.com/almosthome
Thanks for your help! Follow the this link get started: www.barkbox.com/almosthome
URL: www.barkbox.com/almosthome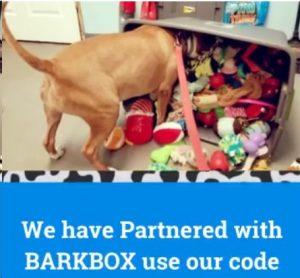 ---
---